Artemis Set of 2 Bookends | ETERNITY TODAY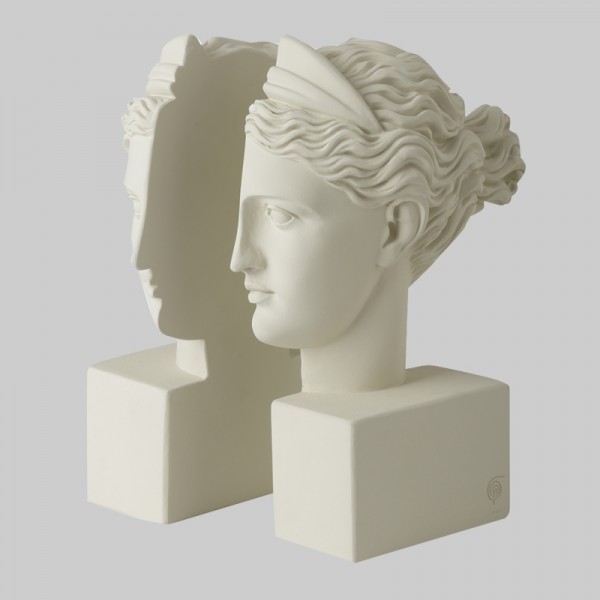 Tags: gifts, good design store, sculpture
A handcrafted set of 2 bookends featuring Ancient Greek Goddess Artemis.
Artemis (/ˈɑːrtɪmɪs/; Greek: Ἄρτεμις - Artemis, Attic Greek: [ár.te.mis])

The daughter of Zeus and Leto, and the twin sister of Apollo, Artemis, known as Diana in Roman, is the Greek Goddess of the hunt, the chastity, the wilderness, and the wild animals. The protector of young girls was worshipped as one of the Goddesses of childbirth. Going beyond their basic function of keeping books in perfect standing order, those charming and unusual bookends also serve as the most appropriate invitation to "Enjoy Thinking."
Due to the handcrafted nature of the items, there is the possibility of small imperfections.


Dimensions mentioned for the full set of 2.

Material: Ceramic
Weight: 5200 gr
Dimension: 6.7 x 15.5 x 30 cm
Colour: ice white
Price: 155,00 €


All designs are also available at the STORE, at 74 Mitropoleos Street, Athens, Greece