Male Torso Large on Black Base | ETERNITY TODAY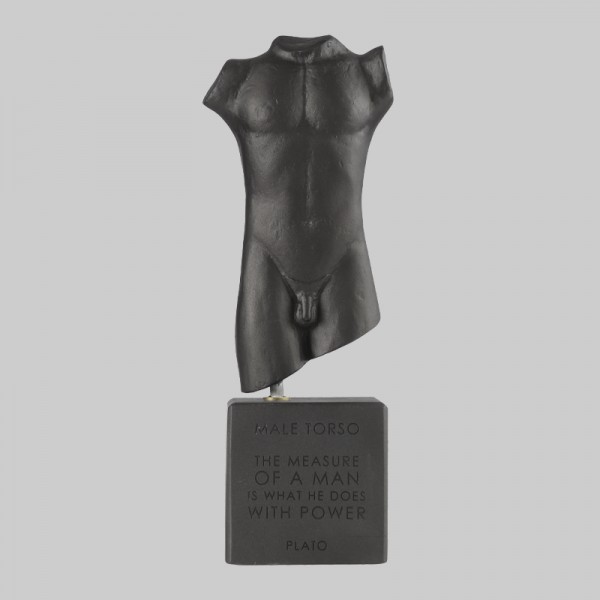 Tags: gifts, good design store, sculpture
"The measure of a man is what he does with power" Plato


A handcrafted sculpture of a male torso featuring one of the famous phrases of Plato, Athenian philosopher who thrived during the Classical period in Ancient Greece. Plato was the founder of the Platonist school of thought, and the Academy, the first institution of higher learning in the Western world. He believed that humans could be broken down into 3 parts: the body, the mind and the soul. The body is mortal, the intellect is immortal, and the soul is the driving force.
Male torso idealizes manhood, depicting the male body in its purest form.


Due to the handcrafted nature of the items, there is the possibility of small imperfections.


Material: Ceramic
Weight: 3400 gr
Dimension: 38 x 15 x 12 cm
Colour: Metallic black
Price: 87,00 €


All designs are also available at the STORE, at 74 Mitropoleos Street, Athens, Greece