Good Design® Black leather backpack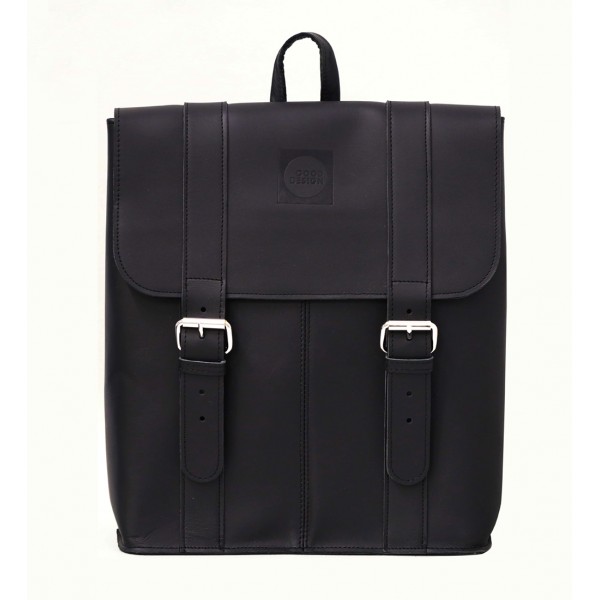 Tags: backpack, bag, good design product
Publisher: Good Design
Model:

LBPB104

Dimensions (WxH) (cm):

14.00 x 40.00

Availability:

In Stock
Good Design® was founded in Chicago in 1950 by Edgar Kaufmann, Jr., Eero Saarinen, and Charles and Ray Eames. Mort Goldsholl also created the iconic Good Design logo in 1950.
For more than seven decades since its inception, The Chicago Athenaeum continues the organization of the program to create an awareness about contemporary design and to honor both products and industry leaders in design and manufacturing that have chartered new directions for innovation and pushed the envelope for competitive products in the world marketplace.
A collection of limited-edition bags is now available with the iconic Good Design® logo handcrafted on the front.
Some of the specs and characteristics of the bags are the following:
- Handmade in Greece of 100% genuine cow leather and internally unlined leather
- Signature branding
- Closure cap with magnets
- Side clasps for size reduction
- External front pocket with magnets
- Adjustable shoulder straps
- External rear zipper case
- Single interior section
- Internal zipper pocket

Material: 100% Genuine Cow Leather
Category: Backpacks
Color: Black

All Good Design® leather bags are also available at the STORE, at 74 Mitropoleos Street, Athens, Greece.