Marathon Boy Medium | ETERNITY TODAY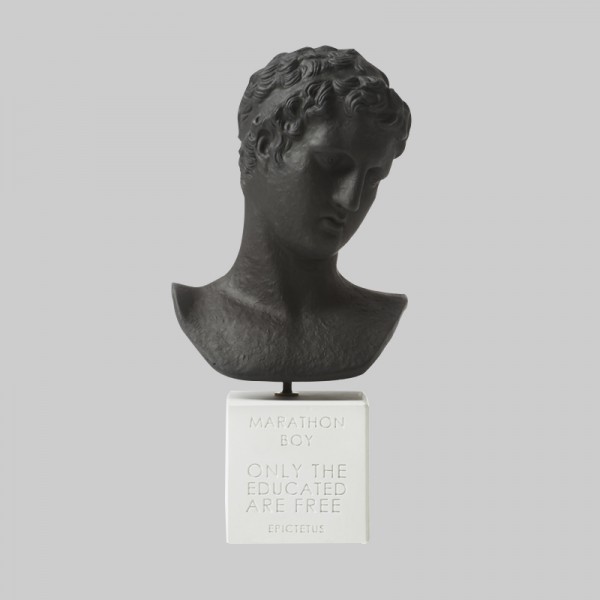 Tags: sculpture, good design store, gifts
"Only the educated are free. - Epictetus"


A sculpture of the Marathon Boy, a Greek bronze sculpture found in the Aegean Sea in the bay of Marathon back in 1925; also known as the Ephebe of Marathon, dated 340–330 BC. The boy is the winner of an athletic competition, whose style is associated with the School of Praxiteles. Combining innocence with physical perfection, this victorious young athlete is a reminder that belief in oneself is a prerequisite for success and personal fulfilment.

Due to the handcrafted nature of the items, there is the possibility of small imperfections.

Material: Ceramic
Weight: 1100 gr
Dimension: 25 x 13 x 10 cm
Colour: Black
Price: 57,00 €


All designs are also available at the STORE, at 74 Mitropoleos Street, Athens, Greece