Ancient Pottery of the Mississippi River Valley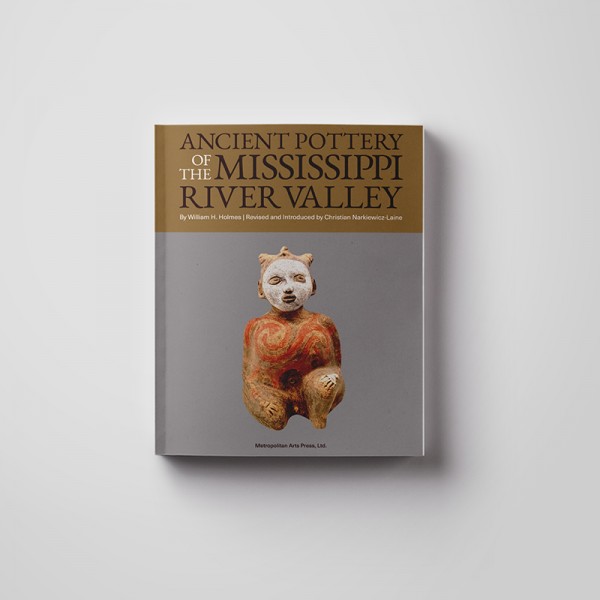 The Mississippian Empire in the Midwestern and the Southeastern United States, which lasted from about 500 to 1450 A.D., saw the development of the most complex, highly sophisticated culture and society that had existed in North America.
Illustrious, however, but under-recognized and under-celebrated, perhaps due to the fact that this great culture all but mysteriously vanished by the time the European explorers arrived and before the European Americans started to record human history on the new Continent.
A mystery surrounds this civilization that lasted over a millennium. The Mississippians left nothing written down or recorded about themselves—their history, their culture, their religion, their language. They never built stone architecture, only ritual, and funerary earthen mounds and pyramids. They left no written records beyond symbols on pottery, shell, copper, wood, and stone, but the elaborately planned community, woodhenge, mounds, and burials reveal a complex and sophisticated society.
What remains of the Mississippians' Culture is the incredible, high-aesthetic works of art they produced along with their burial and ritual mounds, and the sophisticated urbanism and cities they planned and built.
This book is an exploration of the hallmarks of the Mississippian cultural practices, their designs, materials, and way of living through creativity; a walk through the Mississippians' past of the ceramic tradition in order to discover more about their communities, way of life, and religious practices.
This republication of William H. Holmes' book "Ancient Pottery of the Mississippi River Valley" has been revised, reformatted, and introduced by architecture critic and journalist, Christian Narkiewicz-Laine. The book includes historic photographs from the Archives of The Chicago Athenaeum: Museum of Architecture and Design.
Soft Cover: Perfect Bound
ISBN: 0-935119-76-0
Pages: 116
Publish Year: 2020