Wall Deco Plate "Venus Blue"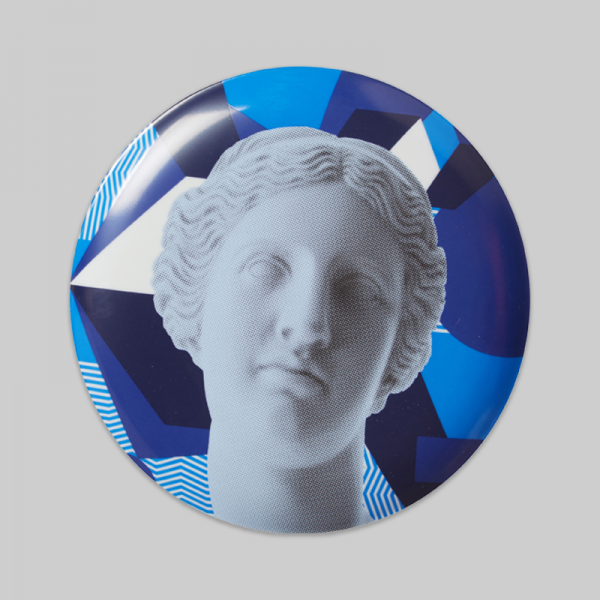 A wall decor plate to add elegance and enhance the table setting's décor featuring Ancient Greek Goddess Venus will give a divine touch to your dinner parties.

Venus (/ˈviːnəs/, Classical Latin: /ˈwɛnʊs/; genitive Veneris /ˈwɛnɛrɪs/; Greek: Αφροδίτη – Aphrodite)
Aphrodite, or Venus, as named by the Romans, is the Ancient Greek Goddess of beauty, love, pleasure, procreation. Her sacred symbols were myrtles, roses, doves, swans, sparrows. The Goddess was celebrated every midsummer in a festival called Aphrodisia.
Material: Porcelain
Dimension: 27,5 cm
Extra Details: Hook embedded on the back
Price: 65,00€
All designs are also available at the STORE, at 74 Mitropoleos Street, Athens, Greece