Ioannis Karalias - Reflections on a Fragment of Memory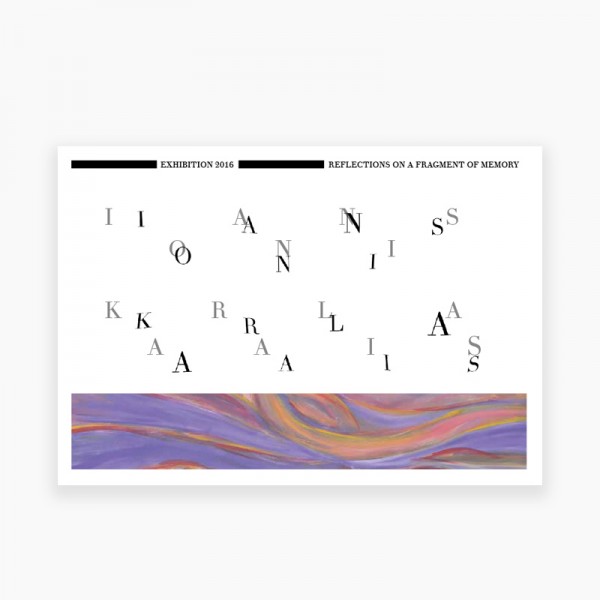 Tags: Paint, Painting, exhibition, Ioannis Karalias
Paintings with an underlying poetic essence, paintings filled with motion, paintings with a raising voice. Some scream while others whisper on love, peace, tenderness though all of them have a common reference point, the notion of eternity. The painter, Ioannis Karalias, manages through the exhibition Reflections on a Fragment of Memory to extend and defeat time, to attribute an infinite value to human life. Gazing through the heart may travel you to dreamy places and through the paintings, the observer arrives to that specific special place which calms the soul. An ode to meditation, the ultimate balance between the mind and the body.

The saturated brushes in orange, yellow, pink and red inflict feelings of intimacy and passion similar if one may say to those risen by a mother's affection. The purple elements provide a spiritual basis and penetrate to the deeper blue levels of the subconscious apparatus from which a "super-ego" fights to emerge. The eye of the beholder is transferred to natural settings, where the earth meets the sky run by the sea and provided with the opportunity to escape from a grey everyday life. The observer feels to be walking barefoot, longing for the past years of innocence yet with no feelings of vulnerability but with an immortal attitude accompanied with a burning desire for life.

That same far end burning desire can be perceived also in the poetry of Ioannis Karalias. Man looking for partnership, brotherhood, the other half, a reference point to bestow hopes and dreams. All these worldly expressed emotions ultimately evolve into paintings and colors lurking for perpetuity. In other words, I would argue that Ioannis Karalias has found the way for painting to become poetry and vice versa, enabling us to feel and touch the vastness of the universe. Finally, as rightly put by Ioannis Karalias in some of our older conversations, "As, we the people have removed the color from our lives, it is our duty to restore it." And he seems to have succeeded it in that.


Soft Cover: Perfect Bound
Pages: 68
Publication Date: 2016
Price: 25,00 euros