Next New Talented Generation of European Architects and Designers 4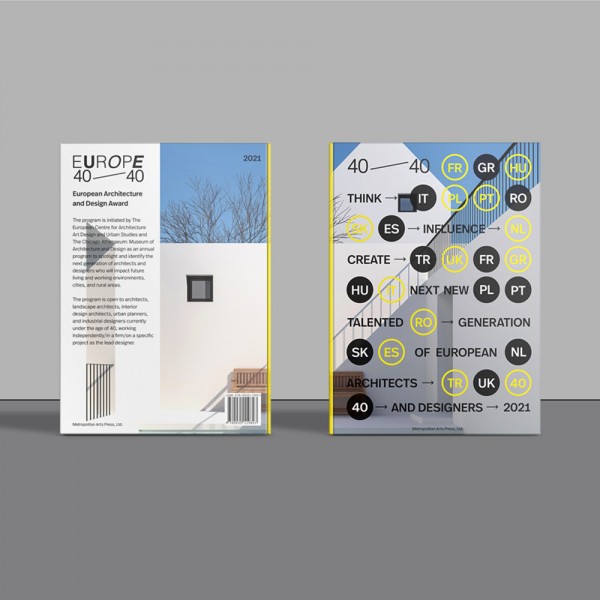 Tags: 40under40, Architecture design, European design, design, Europe 40under40
Available for orders!
Free shipping for a few days!

EUROPE 40 UNDER 40® is an annual program initiated by The European Centre to spotlight and distinguish the next generation of architects and designers who will impact future living and working environments, cities, and rural areas. It is an annual celebration of innovation and creativity.
The program is open to all young architects, landscape architects, urban planners, and industrial designers currently under the age of 40, working independently, in a firm, or on a specific project as the lead designers. The EUROPE 40 UNDER 40® is a stepping stone, a valuable experience for every entrant.
Spread across Europe, the selected young recipients for the 2020 EUROPE 40 UNDER 40® come from France, Greece, Hungary, Italy, Poland, Portugal, Slovakia, Spain, The Netherlands, Turkey, and United Kingdom.
The forty architects and designers of 2020 were selected after careful evaluation of each of their projects by prestigious architects, professors at the Czech Technical University (CTU) - Department of Architecture in Prague, Czech Republic.
This year's special edition includes an Interview with the Jury Members and Professors Marco Maio, Lenka Popelová, and Jan Sabart who discuss Prague's architecture, the subjects they teach at the Czech Technical University in Prague, the qualities of a good architect
Soft Cover: Perfect Bound
Pages: 176
ISBN: 0-935119-89-2
Price: 50.00€ (free shipping)
Publish Year: 2021
Award Program Website: The European Centre | Europe 40 under 40 (europeanarch.eu)