Next New Talented Generation of European Architects and Designers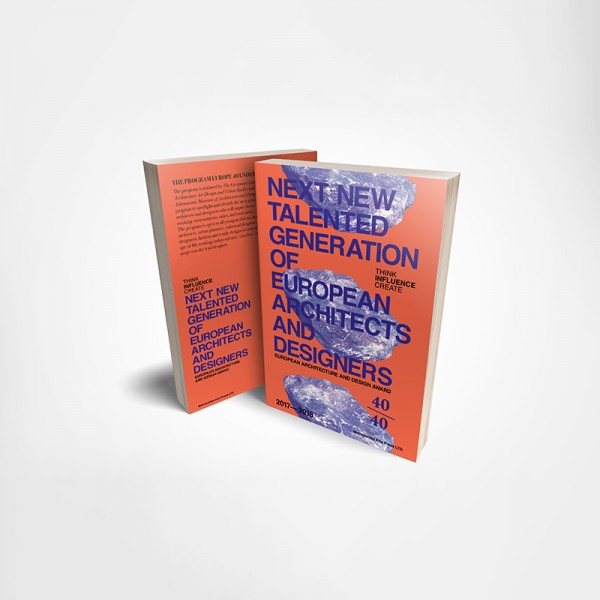 Tags: Architecture Design, European Design, Design, Europe 40under40
ISBN:

0-935119-64-7

Dimensions (WxH) (cm):

16.00 x 23.00

Availability:

In Stock
40under40 is a biannual program initiated by The European Centre for Architecture Art Design and Urban Studies to spotlight and identify the next generation of architects and designers who will impact all forms of architectural and design manifestations in the future.
From graphic designs to domestic and corporate environments, and from textile design to urban planning, the program aims to bring foreword the most promising young professionals, working either as individual practitioners or collaborating inside an established firm. Judged by a panel of distinguished architectural practitioners, developers, architectural journalists, educators and critics, the forty winners, according to Christian Narkiewicz-Laine (president of The Chicago Athenaeum), "are some of the brightest and most progressive architects and designers. Their work is highly innovative, densely imaginative, and full of a new spirit that characterizes European design today."
Spread across Europe, the selected young recipients for the 2017-2018 yearbook, come from Austria, France, Greece, United Kingdom, Italy, Sweden, Germany, Portugal, Hungary, Spain, Netherlands, Latvia, Switzerland, and Turkey.

Soft Cover: Perfect Bound
Pages: 136
Publish Year: 2018
ISBN: 0-935119-64-7