New Talented Generation of European Architects and Designers 3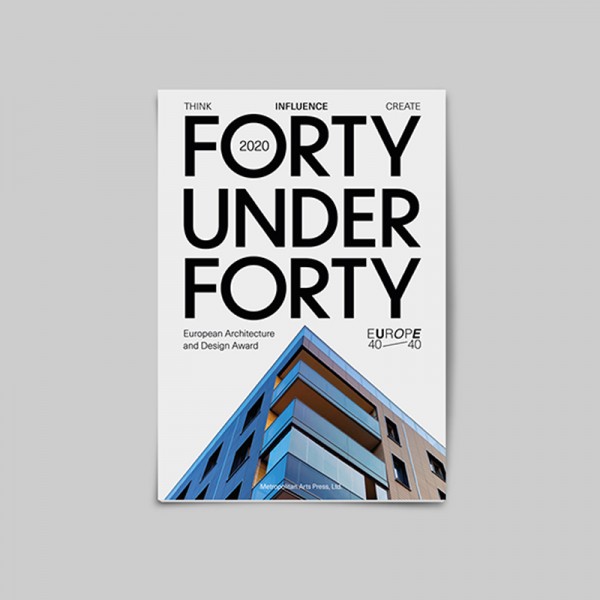 EUROPE 40 UNDER 40® is an annual program initiated by The European Centre to spotlight and distinguish the next generation of architects and designers who will impact future living and working environments, cities, and rural areas. It is an annual celebration of innovation and creativity.
The program is open to all young architects, landscape architects, urban planners, and industrial designers currently under the age of 40, working independently, in a firm, or on a specific project as the lead designers. The EUROPE 40 UNDER 40® is a stepping stone, a valuable experience for every entrant.
Spread across Europe, the selected young recipients for the 2019 "Europe 40 Under 40®" come from Cyprus, Czech Republic, France, Greece, Ireland, Italy, Poland, Spain, The Netherlands, Turkey, United Kingdom.
Soft Cover: Perfect Bound
ISBN: 0-935119-80-9
Pages: 182
Publish Year: 2020
Award Program website: The European Centre | Europe 40 under 40 (europeanarch.eu)