Green Good Design 2021 - The Sustainable Revolution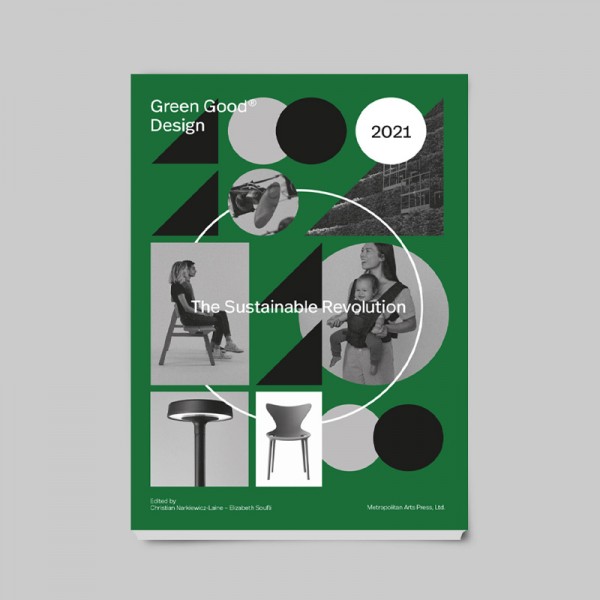 Tags: Green Good Design, Good Design, yearbook, green design, green architecture, green product design
Available for orders!


The 2021 GREEN building and product designs are featured in the new edition of the Green Good Design 2021-The Sustainable Revolution.
Hundreds of product designs, graphics, architecture, landscape architecture, urban planning projects, together with visionary leaders, were awarded GREEN GOOD DESIGN™ from 28 nations. Under the banner, "Build A Better World Now," designs for buildings and products that emphasize the most advanced "Green Approach" and the most sophisticated methods and technology to make the most positive impact on the environment were cited and awarded.
Now, 71 years after the founding of GOOD DESIGN™ The Chicago Athenaeum: Museum of Architecture and Design and The European Centre for Architecture Art Design and Urban Studies continues a special edition of GREEN GOOD DESIGN to focus on the most important new international products and buildings and construction and planning projects that are leading the global way to a design that is fully sustainable and compatible with the highest standards of good environment.
GOOD DESIGN™ was founded in Chicago in 1950 by Eero Saarinen, Charles and Ray Eames, and Edgar Kaufmann, Jr. to promote and foster a greater public understanding and acceptance for Modern Design.
NOTE: The edition includes a Τribute to Hamburg, Germany – Green City of the Year 2021, an Interview with Archibiotic Vincent Callebaut – Green Practitioner 2021, and an Interview with Green Architect Christoph Ingenhoven.


Soft Cover: Perfect Bound
ISBN: 0-935119-87-6
Publish Year: 2021
Edited and Selected by ChristianNarkiewicz - Laine
Award Program Website: www.good-designawards.com


GOOD DESIGN™ is a Federally Registered and Protected U.S. Trademark of The Chicago Athenaeum.
- The GOOD DESIGN Logo was designed by Mort Goldsholl in 1950.
- Copyright © 1992 - 2021 The Chicago Athenaeum.